Arusha Designs - Hilton Art & Woodwork Gallery
Marcus and Margaret Kruger are proud new owners of a beautiful property situated in a quiet valley on the Hilton Meander and are launching their new venture, Arusha Designs in Hilton. They are an interesting couple to say the least.
Margaret was born in Tanzania and she and Marcus have always loved wide open spaces and the animals that inhabit those lands. Having completed a number of work assignments in Tanzania Margaret decided it was time for a change of scenery and to return to the country of her birth. Marcus went off to set up home for the both of them in Arusha as it is in the middle of Africa and the property they acquired had a view of Mt Kilimanjaro. Not long into this sortie it became apparent that this dream would not materialise as they had intended and they decided to seek another idyllic spot. Not wishing to leave Kwa Zulu Natal they soon found the perfect place in Hilton. Marcus and their two cats returned with a load of beautiful turned items made from local indigenous timber and aliens felled in the name of "progress" he had busied himself with during his stay in Tanzania. Not wishing to leave Kwa Zulu Natal they soon found the perfect place in Hilton. With the launch of Arusha Designs in Hilton these items will now be available to the South African market.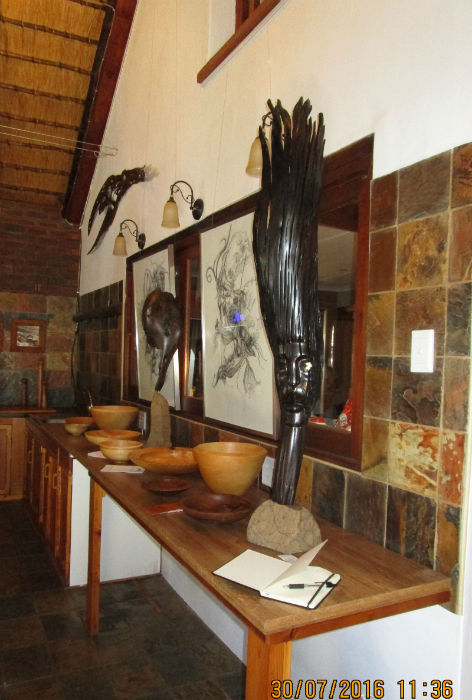 Marcus is an understated artistic master cabinet maker and turner, who trades under the name of Marcwoods. His clients include the ordinary man in the street, movie directors, kings and queens. He has exhibited his handiwork at numerous woodwork competitions and exhibitions where he has won many awards. Every item he makes is a piece of art. He generally works on commission and each item is carefully designed and made to the client's specifications. For Marcus his attention to detail is paramount and timber selection, grain orientation, joinery, design and finishing are followed precisely. The wood turning shop pushes the boundaries and produces items where the wood has been specifically selected to display the best of the grain pattern. Each piece bears his signature and is of an exceptionally high quality. You are assured that if you decide to acquire a Marcwoods piece it is unique as you own the copyright. Hence the bespoke pieces are not displayed on any webpage. The Marcwood commissions have included conference tables, dining room tables and chairs, beds with headboards with grain patterning matched to resemble the setting sun, to ingenious multi functional cabinets and beautiful wooden inserts infused into jewellery manufactured in tandem with top jewellers. For those familiar with the Havanna Grill restaurants you will have seen his artistry in the private dining rooms, meat trolleys, cigar humidors and huge peppercorn grinders. The concept of Arusha Designs is to offer an intimate space for the discerning public to view and acquire Marcus's work. He will be joined by a number of other wood artists who were trained in an aspect of their craft by Marcus. Those exhibiting include Neil Knight who specialises in turned pens, Brian Coetzee and his exquisite wooden boxes and the internationally acclaimed sculptor Carl Roberts who carves in wood, bone and stone.
If that is not enough for the "eye feast" the walls of the gallery will be adorned with colour in the form of art by local and Namibian artists, including water colours by Anthea Martin, mixed media by Mally Mott-Adams and oils and photography by Oliver as resident artists. Pop up exhibitions will be held from time to time.
Margaret, a business woman who runs her businesses based on the premise of developing those she comes into contact with to reach their own potential. Having forsaken the legal fraternity for more exciting avenues, she joined the police where she met Marcus and began their 30 year marriage. As a contrast to the hardened world she plays in she has developed her creative side with a keen interest in colour and its influence in our lives. Due to her height, she jokes saying that she has some of the genes of the Masai people...she makes all her own clothes, paying special attention to the textures and designs of different cultural materials. During her travels she scours local markets for various fabrics.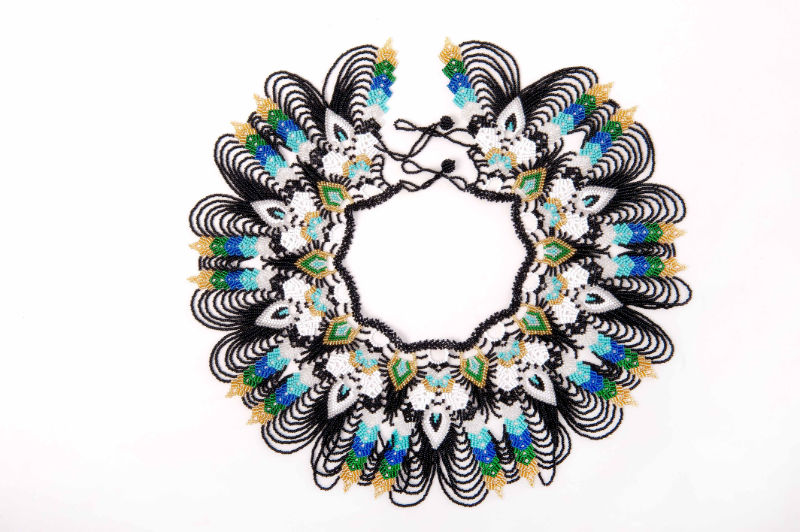 Her interests will be showcased in the other gallery designed to make YOU look gorgeous and has teamed up with a young up and coming fashion designer Sané Ndlovu. Sané, who trades as Sané Boutique, burst onto the fashion scene in 2012 and targets young adults, social butterflies, professional, trendsetters as well as aspirational dressers. Sharing a love for Africa and its people, Margaret and Sané will showcase the "Afro Chic by Sané" range originally launched in December 2013. The collection represents various ethnic groups, diverse lifestyles as well as the cultures that make up the African continent. They combine the vibrantly coloured African prints and European designs into casual, formal and elegant pieces for ladies and men of all races and cultures. These garments will turn heads.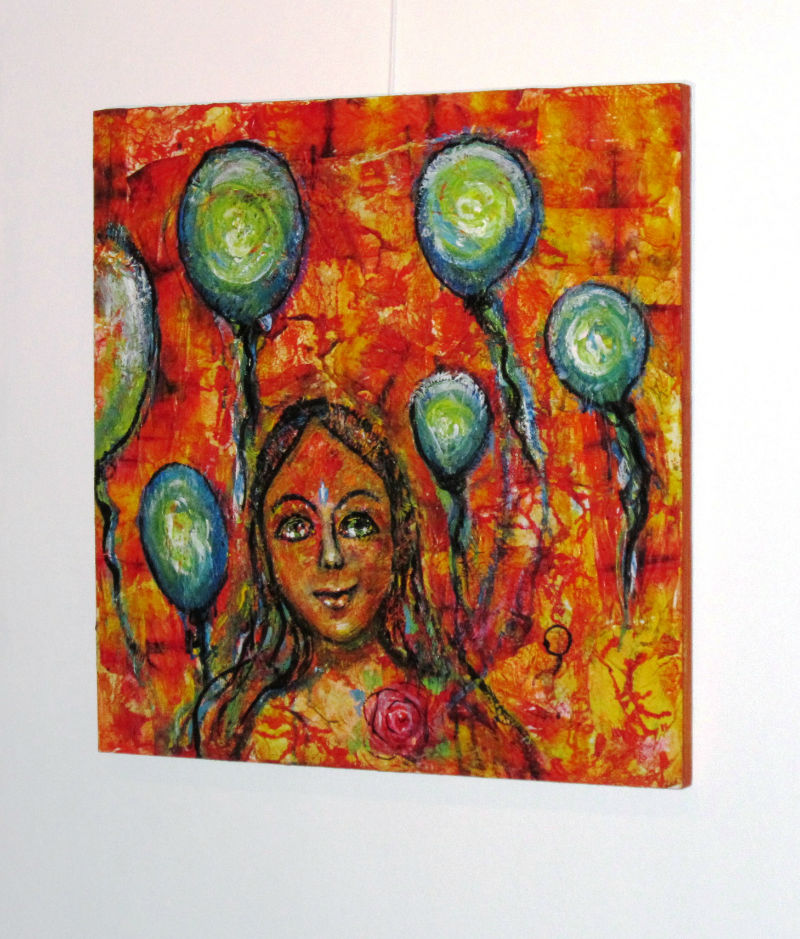 If you wish to spend more of your time in this beautiful setting the gallery areas may be hired for small (max of 20 pax) functions for you to launch a book, host a poetry reading or a cookery demonstration and enjoy a fine meal, and even learn some woodworking techniques. Margaret and her team are currently planning a range of activities with the emphasis on learning while you network and relax in peacefully beautiful surroundings. Speak to us about building your own session of activities.
Unless booked for a private function, the gallery will be open to the public from Friday to Sunday and public holidays from 09h00 to 18h00. Any other visits to the gallery are by appointment. Regretfully due to the nature of items on display this is not a child friendly environment. Please follow us on Facebook and Twitter to discover what is happening at Arusha Designs in Hilton.